WWE Logo Update, Foley Talks CM Punk, Dan Severn Nearly Jumped To WCW?
|
Network Logo For Whole Company
It would appear WWE are planning to use the new Network logo for the entire company. It is already appearing on some merchandise and is featured on the new company jet: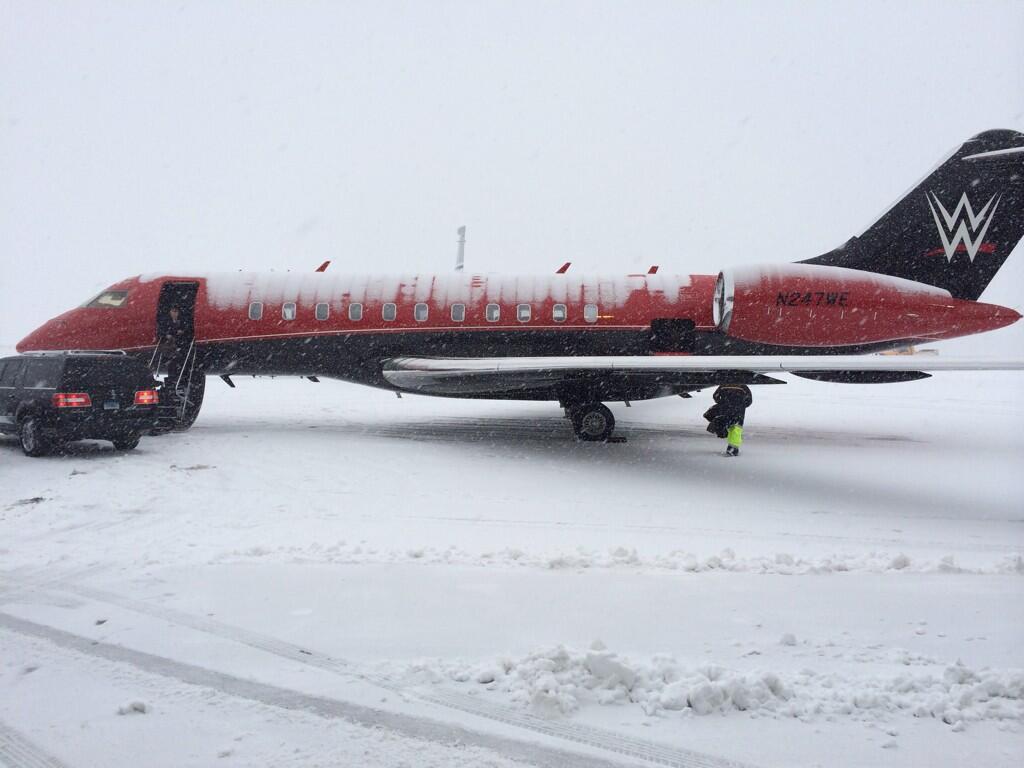 Mick Foley Discusses CM Punk Situation
Mick Foley discussed the CM Punk walk-out in a recent interview with Live Audio Wrestling:
The last time I touched base with him was after the Rumble and I don't want to discuss what he said exactly. I'll just say I wasn't shocked when he decided to leave because he and I – there is a deep, mutual respect there and we like each other. I would say to him after I watched him at a house show and I would say "geez, you don't have to work that hard every night" and he would say "if I didn't I wouldn't be here" and I respect the work ethic and I understand if you're hurt and you're not enjoying yourself that it's not the place to be.

I would hate to see CM Punk turn into what I did where my philosophy became "good enough is going to have to be good enough" and it wasn't that philosophy that helped me succeed, to get me into the WWE Hall of Fame and I kind of regret going through a few years where things had to be that way. I don't think Punk wants anyone to see him at anything less than his best and I know he'd been frustrated for a while. He's a pretty outspoken guy and in the end he'll make the decision that's best for him. What I said and I'll repeat for you guys, if he can reconsider one thing it's not to let whether or not he's officially the main event dictate how good his match is. If he had a big match coming up at WrestleMania I would encourage him to at least think about taking advantage of that. In 2006, in no way, shape or form were Edge and I the main event of WrestleMania but we had a great match…I didn't walk away from that WrestleMania thinking it was any less special because we weren't the feature so that's the only piece of advice I'd give him, not to let those words "main event" dictate how important the match is but if your heart's not in it, it's not in it.
Dan Severn On Nearly Turning Rumble In To A Shoot
UFC Hall of Famer Dan "The Beast" Severn recently told Undisputed Wrestling that he considered shooting in the 1999 Royal Rumble, and then jumping to WCW:
It crossed my mind to contact WCW and say to Eric Bischoff and Ted Turner, 'what's it worth to you guys for when it is time for me to exit the ring and I turn fantasy into reality and I clear that ring? It's live. Every 90 seconds they're (WWE) going to feed me some fresh meat. Eventually they're going to get me out of the ring, but they haven't gotten me out of the arena yet.' I could have caused a lot of havoc.
Home | WWE Blog
Tweet
RSS
Facebook
Twitter
Youtube