Jillian Falls Down Stairs, Kofi Talks Injuries, WWE's TV Leverage
|
Former WWE Diva Jillian Hall In Stair Accident
Former WWE Diva Jillian Hall revealed on Twitter that she was hospitalized over the weekend after she fell down some stairs. Hall wrote:
"My head is throbbing but did at least avoid getting stitched.. Darn those stairs!!"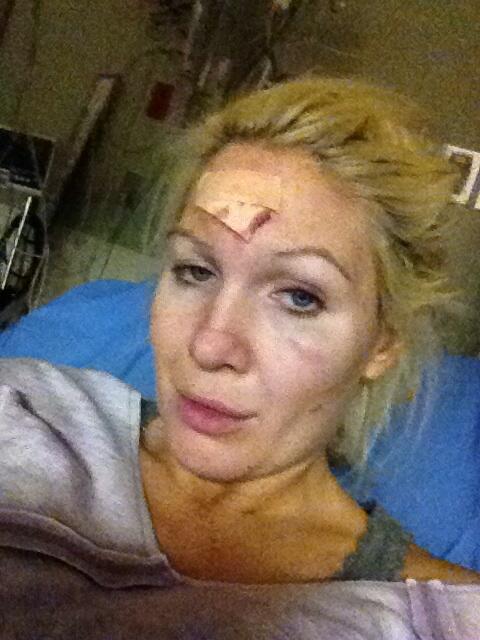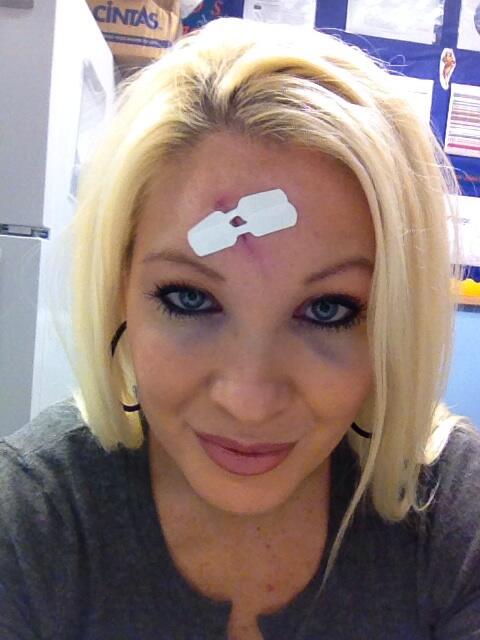 Kofi Kingston Explains WWE's Physicality
During a recent interview with the Australian Daily Telegraph, Kofi Kingston explained that although WWE is scripted, it is still extremely physical:
"It is very, very physical and you do get beat up. I've had torn cartilage in my rib, seven staples in my head, I've had surgery on both my elbows and I have to ice my knee all the time or it just swells up. There is a lot of intense training that goes into it – in and out of the ring. You have to maintain a physique make sure you do cardio."
Ball In WWE's Court With TV Renewal
WWE's Chief Strategy and Financial Officer George Barrios explained that the ball is in WWE's court with the renegotiation of their RAW and SmackDown TV deals. He told the UBS Annual Global Media and Communications Conference yesterday that USA Network effectively needs RAW to keep them #1 in prime time viewership. Moving to another network would cause them to slip to 4 or 5.
He said that WWE's brand is so strong that they could move to another network, bring all the viewers and boost that network to the top spot.
WWE hopes to sign new TV deals by April for a considerable increase in rights fees.
Home | WWE Blog
Tweet
RSS
Facebook
Twitter
Youtube