Viscera's Wife Blasts WWE and TMZ, Former Star Shoots On Cena, Bryan Goes Beyond
|
Viscera's Wife Says TMZ Story False
Nelson Frazier's wife Cassandra has had some interesting things to say on Facebook over the past few days.
She said the TMZ story saying Frazier lost a tonne of weight before his death was false and that she never even spoke to them. She is also upset with WWE, who she says never paid their condolences, though it appears the "Chinese Whisper" effect of the internet is also misleading her a little. She wrote:
WWE HAS NOT EVEN GAVE THEIR CONDOLENCES, NELSON DONT DESERVE WHAT THEIR SAYING ABOUT HIM ON GOOGLE, IM SICK OF IT AND IM READY TO TELL EVERY THING I KNOW ABOUT THAT LOOSER ASS COMPANY, IF THE TRUTH BE KNOWN THEY R THE REASON MY HUSBAND IS GONE AND A LOT OF OTHERS, THEY DONT CARE ABOUT WRESTLERS ,JUST MAKING MONEY FROM THEM.
Whatever may have been written on "Google" WWE haven't said anything negative about Frazier publicly. They remembered him on WWE.com and will be doing the remembrance graphic on SmackDown on Friday. You'd think however that WWE would at least give her a call or send a card.
While obviously WWE aren't responsible for Frazier's weight, it was definitely what they used to promote him. You can understand her grief.
Our thoughts are with Cassandra and Nelson's other family and friends.
Tyler Reks Shoots On John Cena and Others
In a recent interview with Pancakes and Powerslams former WWE star Tyler Reks was open and candid about a number of his former peers …
John Cena:
He's a workhorse. He does incredible things for the company and he busts his butt. Outside the ring, I can't stand the guy. He's not a nice guy, he holds talent down. he steals ideas. He's a prick.
Triple H:
Nice guy. He's got everything dialed in for the company and he's taking it in the right direction. Definitely into helping his talent.
Sheamus:
Was nice in the beginning, then I realized that he steps on heads and suddenly isn't your friend anymore. He only does what's good for Sheamus.
John Laurinaitis:
If you're not on the radar, he doesn't care about you. I got belittled by him quite a bit. When I came back as T. Reks, that was Vince. Next thing you know, I was Johnny's best friend. And when all that ended, he wouldn't give me the time of day. He is not a nice person. He is all strictly business.
As noted earlier Rek's and his wife, along with Ezekiel Jackson and JTG, are launching a fitness website in just under 2 weeks.
Daniel Bryan Forms His Own Meet and Greet
What happens when hordes of screaming fans want autographs from Daniel Bryan after SmackDown? He creates his own meet and greet session on the fly in the hotel lobby.
@ImAMelFo Tweeted the following after Tuesday's taping:
"Daniel Bryan formed a line in the hotel for every fan who wants an auto/pic. Insane."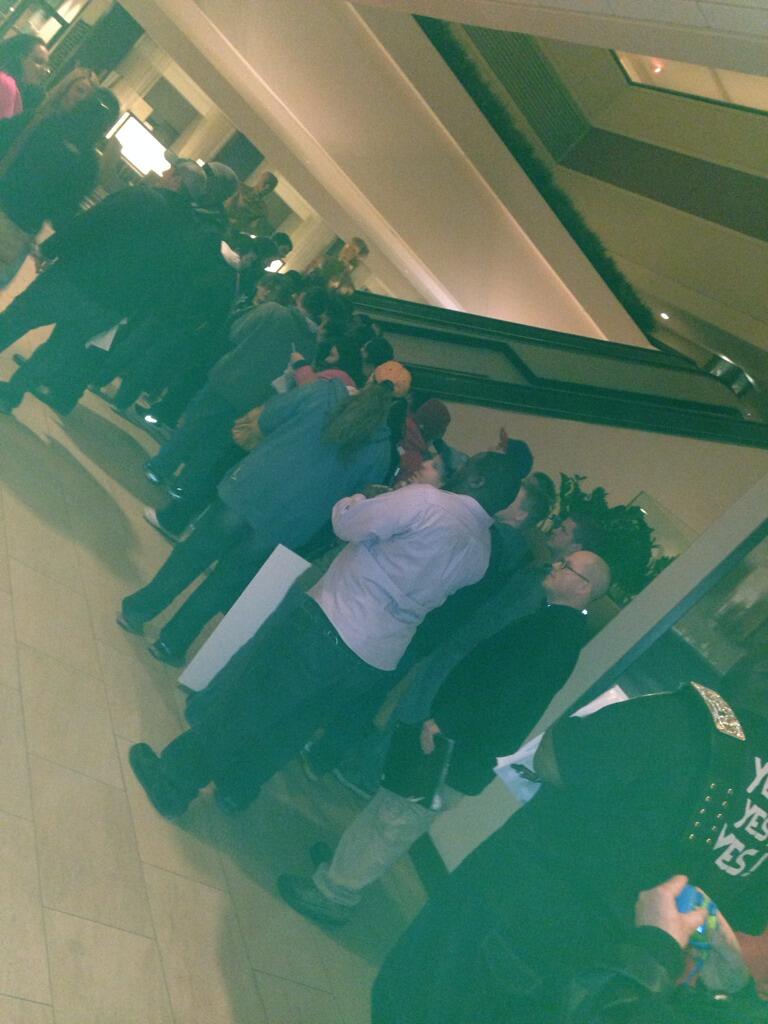 Home | WWE Blog
Tweet
RSS
Facebook
Twitter
Youtube