Dixie's Husband Confederate Flag Controversy, AJ Styles In Japan
|
Dixie Carter's Husband Causes Controversy With Confederate Flag
Somebody call Zeb Colter because he may have a new recruit!
A lighthearted Tweet from Dixie Carter's husband Serg, showing a photo of himself holding a "Don't mess with Dixie" confederate themed license plate, has caused a bit of controversy online. When asked "Do you find it acceptable that Serg, an employee of yours, is promoting storylines on the confederate flag?" Dixie responded "No way darlin. Wouldn't allow that."
Personally I don't know what's more pathetic. People pretending to be morally outraged because they've got nothing better to do, or TNA cowering and removing the Tweet. The flag has a rich history, well beyond the superficial racist card, and it's not like Serg's Tweet was being hateful.
It's all about context people! The Swastika is a symbol of peace in some cultures.
AJ Styles defending TNA Title in Japan
As part of his ongoing campaign to bring the title to the people, AJ Styles will be defending the TNA belt on Saturday's WRESTLE-1 show in Japan. He'll be taking on Seiya Sanada. He's already defended the title in Mexico against Judas Mesias.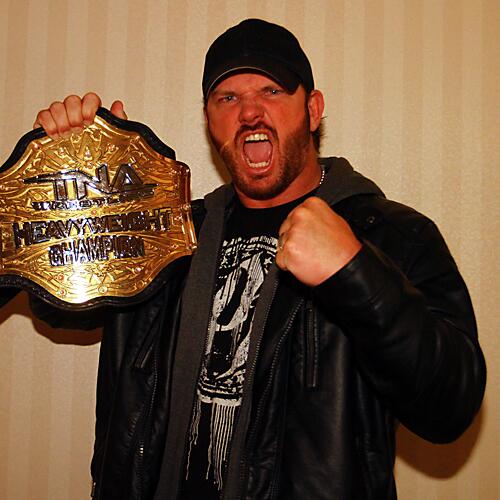 In a recent blog I explored why Why TNA Should Always Have A Traveling Champion.
Home | TNA Blog
Tweet
RSS
Facebook
Twitter
Youtube