Why Diva's Match Was Cut, Austin Talks WWE Network, The Rock Gets Titles
|
Diva's Match Cut From SmackDown
The Eva Marie vs. Alicia Fox match was cut from this week's SmackDown because the Titan Tron lost power. We can assume that WWE thought this looked bad on TV so edited it off the show.
Eva Marie won the match and retweeted a fan photo after the bout: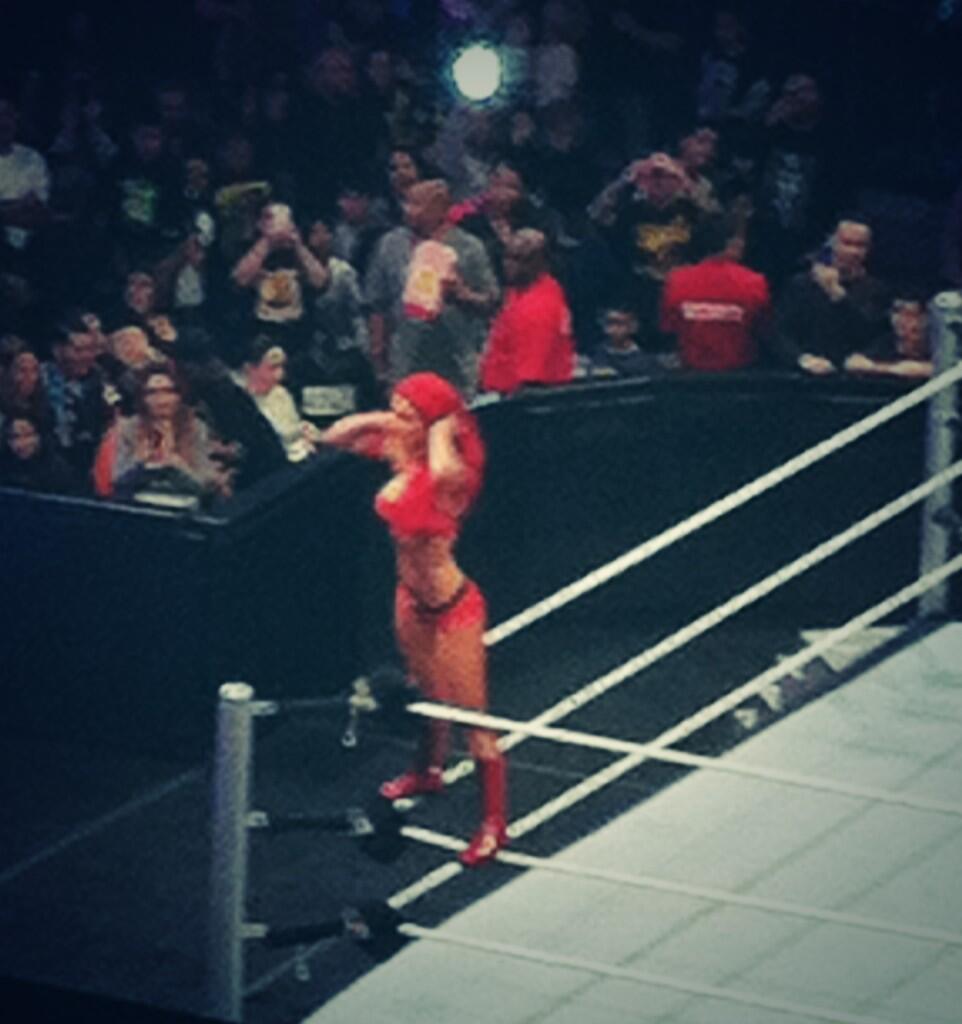 Austin Talks Attending WWE Network Announcement
Steve Austin told WWE.com that he was a bit annoyed about having to go to the Network announcement event, but is very impressed by the concept:
I was actually a bit [ticked] off that I had to be there, because I had just gotten back from Texas, I was out of shape, I hadn't really unpacked my bags from being at the ranch for two months. But I was so proud and happy that I went. Way back in the day when I started out in 1990, I would have never envisioned that the business would ever turn to this or someone would have the vision to do it. Vince McMahon was standing right in front of me, about two feet away, and I slapped him on the back two times and I said, 'That's impressive.' And I left that thing being extremely impressed with what WWE has come up with now.
The Rock Presented With Title Belts
As a kind gesture the American Top Team MMA group presented The Rock with replicas of USWA and WWE titles.
BLOWN AWAY! Received the actual two most important titles of my wrestling career as a gift (USWA, WWE) THANK YOU, MMA's AMERICAN TOP TEAM for welcoming me to your family. Coach Libo, Lambert, Teixeira, Lawler & the entire #ATTNation Truly an honor to walk thru your doors and a privilege to work with all of you. #Family #Champions #UFC #TeamBringIt #ChasingGreatness #Respect
Home | WWE Blog
Tweet
RSS
Facebook
Twitter
Youtube