Cabana Jokes About CM Punk, ESPN Films At NXT, Scotty Riggs Talks Russo and Bischoff
|
Colt Cabana Interview Highlights
Colt Cabana was recently interviewed by The Terrobang and joked about the CM Punk situation:
"My stance is I think he's dead. I haven't heard from him."
Cabana also discussed his experience working in India:
It was surreal. I wrestled for five days in Guwahati in Assam, which is one of the most poverty-ridden places in the world. That's one of the great things about this weird and wacky life as a pro wrestler – it can take you all over the world. As a Jewish kid growing up in suburban Chicago, I was really never meant to see of experience anything like this. It's such an incredible thing for us to be able to use our talents and be able to see the world. These people had never seen anything like professional wrestling entertainment before. Their world is filled pollution and poverty. It was a wonderful experience going over there to perform and to entertain them, and I think it was a wonderful experience for them, too.
ESPN E:60 Special On NXT
ESPN are doing an E:60 Special on the WWE Performance Center and NXT. They recently filmed footage at the "NXT Arena" at Full Sail University.
"How are @WWE characters @TheRock @steveaustinBSR created? Unprecedented access with @e60 @TripleH & the @WWENXT stars."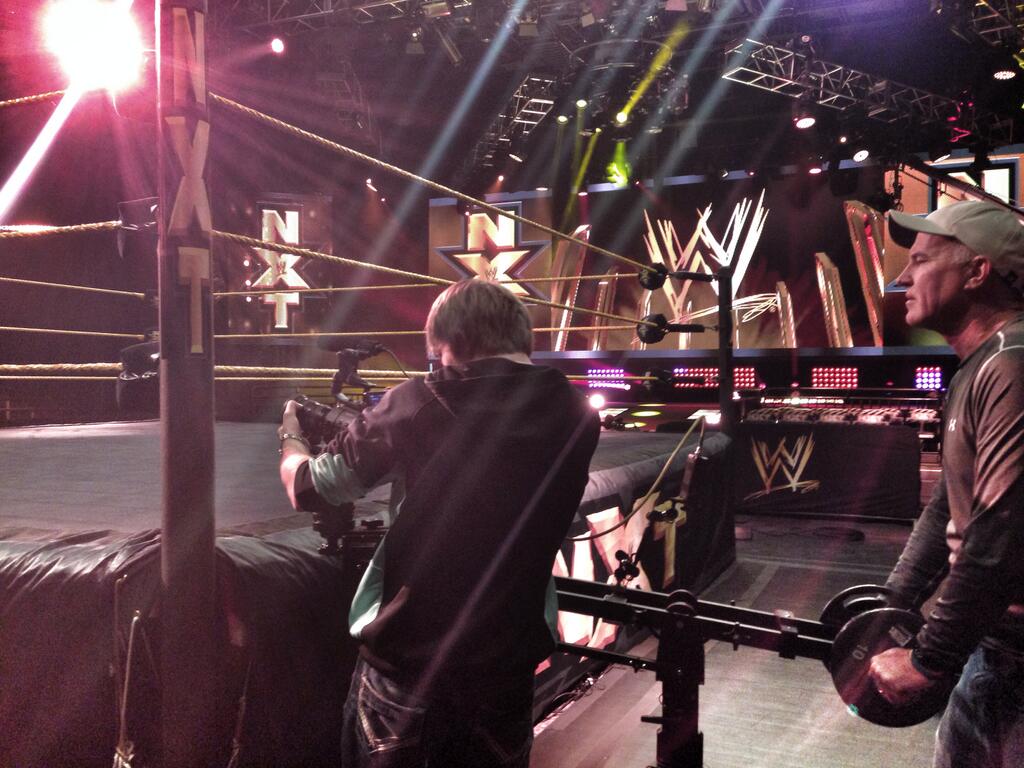 Obviously if we're being pedantic, The Rock and Steve Austin never went through this kind of system. Austin was already a veteran and helped create his own character, and The Rock came up through Memphis and is also credited with kick-starting his character when he stood out from the rest of the Nation. WWE's current environment expressly prevents wrestlers from experimenting and breaking script to get themselves over.
Scotty Riggs Discusses WCW Career
WCW star Scotty Riggs was recently interviewed by In The Room and discussed his time in WCW …
Eric Bischoff:
Eric Bischoff never had the final say so in what was being done. Vince McMahon has the final say so. There were too many chiefs in WCW and not enough Indians. Eric was a great business man when it came from going from Saturday night shows to getting us on (primetime) TV. He was never groomed as a booker. He was never groomed to understand the inner workings of an angle or storyline. The booking committee was getting things done for him; he left things in the control of people like Kevin Sullivan and Arn (Anderson).

Eric saw everything in the short term. There was no long term agenda. Vince has a long term agenda. In terms of Wrestlemania, everything (all year) builds toward that one big event. Bischoff ran things week by week, and you can't be successful without that vision.
Vince Russo:
Vince Russo came in and tried to turn WCW into another WWE. He didn't care about wrestling; he cared more about his 'crash TV'. He had skits and promos longer than the matches.
His current status:
I've retired from wrestling due to injuries. The final straw was a fractured ulnar bone in my left arm. 13 screws and 2 steel plates to fix it, and after 2 surgeries it's still not right.
Home | WWE Blog
Tweet
RSS
Facebook
Twitter
Youtube